Barton Creek Village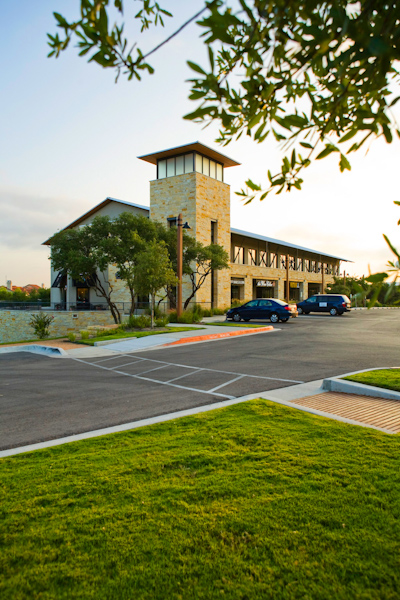 Stratus Properties is pleased to introduce Barton Creek Village, the premier commercial space in one of Austin's most desirable luxury resort & golf communities. Centrally located at Barton Creek Boulevard & Wimberly Lane, Barton Creek Village features all the amenities expected of commerical development with a distinguished address including covered parking, an elegantly landscaped site, and traditional Hill Country exteriors designed with contemporary flair using native materials.
Barton Creek Village will be constructed in two phases with Village East to be completed in early 2007 and Village West to follow soon after. Phase I includes approximately 11,000 sq ft on the ground level, approximately 12,500 sq ft on the upper level, 29 covered parking spaces and 2,300 sq ft of climate controlled storage in an underground parking garage. Phase II consists of a 3,000 sq ft bank with drive-thru, and approximately 8,000 sq ft each of ground level and upper level commercial space.
For leasing information, please contact Matt Green or Peter Gardere at 512.478.5788 or toll free at 800.690.0315.